Browne's Home Center offers an array of functional, beautiful design solutions for kitchens and bathrooms. We have the most experienced design team in the area backed by the best products available. Our team uses computer-aided design (CAD) software to put your thoughts and ideas on paper. Their expertise, combined with our manufacturing and finishing flexibility, will result in the room you've been dreaming of.
Whether you want painted cabinets, stained cabinets, all-plywood construction, or European-designed cabinets, we have the selection you want. Complete your look by choosing from a multitude of finishes – from contemporary laminates or shaker craftsman, to hundreds of paint and stain colors, including oak, walnut, cherry, knotty alder, and pine.
We carry: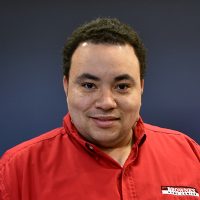 Howard Kliamovich
Cabinet Designer
Howard brings a years of experience to his role at Browne's Home Center. He understands that it doesn't matter how pretty something is; if it doesn't work well it won't be used. And he knows that in a contractor's day-to-day work, the contractor doesn't have time to stay on top of the latest design trends – and that's why his role in your project is so important.
Howard's goal when working with you through the design process is to create a kitchen of enduring usefulness and understated elegance, with an emphasis on enduring. He'll take the time to talk with you about how you use your kitchen and what you hope to get out of your design. Things like whether you have pets, whether this is your primary or second home, or whether you're planning to age in place in the home all come into play when they work on a designs a project with you. He'll take the time to get to know you and work through the different construction details and options for cabinet design and function. And Howard will help you to create a space that is beautiful, inviting, and easy to work in; whether your kitchen will be used to prepare gourmet meals, the main room for entertaining in your home, or just a place for a quiet for a cup of coffee before starting your day. Make an appointment today to talk to Howard about your project!